Cross-Platform Hosting
You provide both Unix and Windows hosting using Unix (Linux) or Windows web servers respectively. All Unix and Windows plans and accounts are perfectly manageable from the admin control panel.
Scalability to Any Number of Servers with no Downtime
Now you don't need to limit yourself. You can grow as you need by expanding to any number of boxes depending on the number of your customers and server load.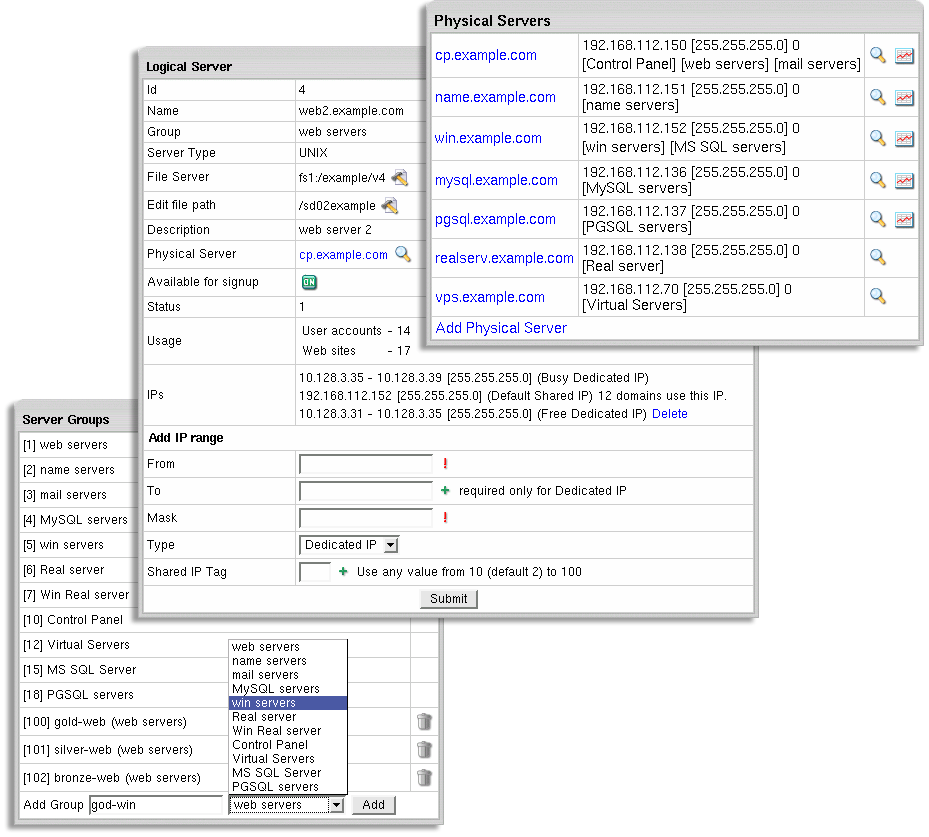 Completely Brandable Interface
You can easily change the color pallet of the whole control panel, set your own logos and other images, change texts that show on the cp pages and even switch between skins! And what's more, your resellers can do the same!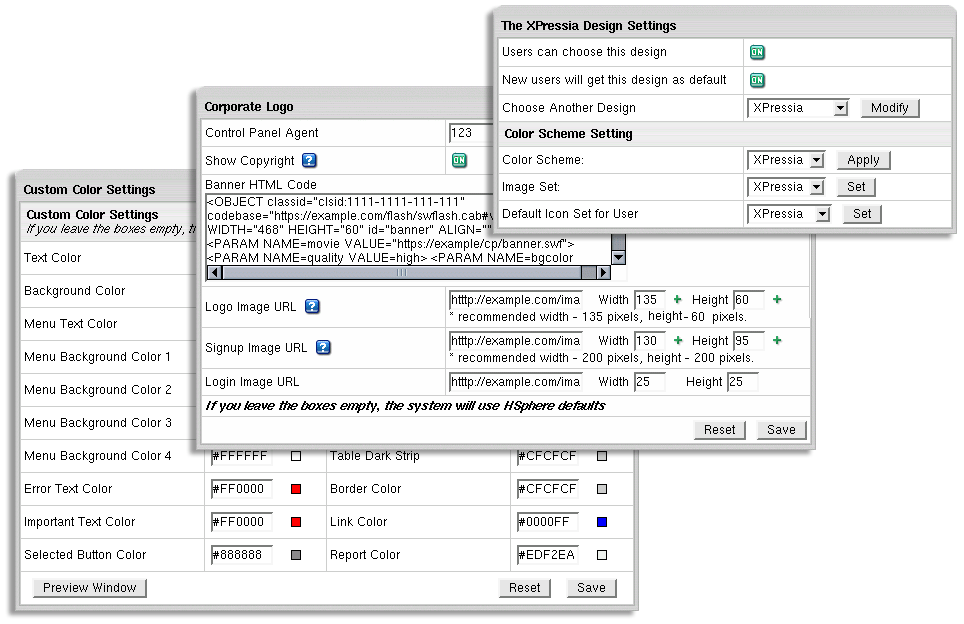 Multilingual Support
H-Sphere is available in different languages which can be redifined as well as reginal setting at an admin, reseller and end customer levels.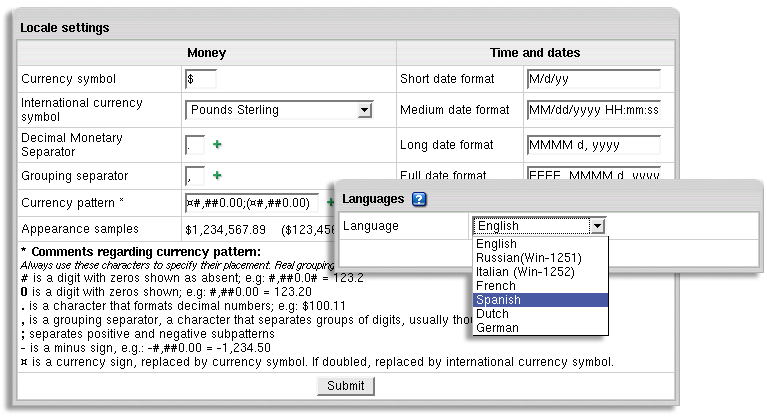 Flexible End User's Interface
Your customers can choose between multiple skins, three coming by default:
- Default Left Menu design with menu-based navigation;
- XPressia and XPressia Light design with an unfolding navigation menu,
- No Menu design with icon-based navigation.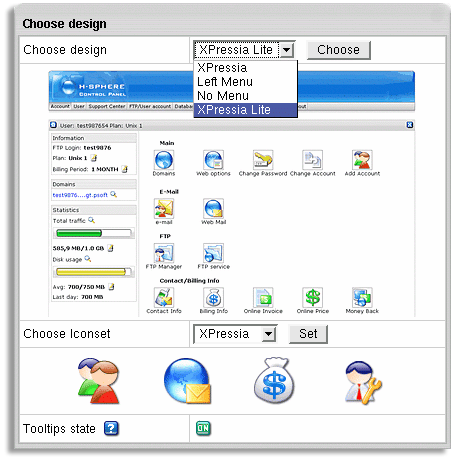 Installable packages
H-Sphere offers an interface for integrating custom and third party plugins, or packages. With packages, you can override default H-Sphere functionalities and add custom resources, system scripts, templates, images, language bundles, etc.